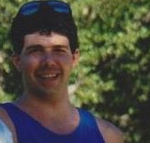 "Afterburner" aka Jon Almada is from Northern California and lives in the foothills of the Sierra Nevada range.  He  worked in aerospace for 32 years and now is a full time radio host, computer consultant and author. You may view his work experience and skill set here.
The site title says it all. I'm retired and no longer going to do what is "expected" of me. I'm out to have fun and do what I like. I love rescuing old gaming systems and computers and bringing them back to life as well as to prowl the highways and byways of flea markets, game stores, pc swap meets and to yes, dive into dumpsters to rescue games, art work and electronics I can restore.
Hobbies include (in no particular order) gaming, restoring computers and consoles, dumpster diving, metal detecting, flying quadcopters, hiking and fishing, web site builds, programming, travel, YouTube and BitChute video shoots, voice over work and radio, adventure, bush crafting and survival training.