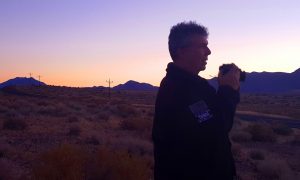 Who Am I? (Yes, this is the FUN resume)!

This isn't going to be a boring resume. But if that is what you are looking for, then yes, I have a lovely and forgettable linear resume here for you (towards the end of this page) to read just so I can say I built one.
In fact, I'd like to precede the aforementioned and dreary tome with something to inspire you, make you laugh and also to let you know I understand how challenging IT work is these days. The meaning of IT work has changed, but the pain associated with the job NOT getting done is timeless. And it wastes more dollars and causes more suffering for the business than can be measured.
If you are reading this, then I know you can recite in one millisecond a litany of pain points that keep your business and/or project from succeeding. Trust me, I've been there and done that. In fact, I've seen plenty of projects that could have been great and just never seemed to "catch" because the right mix of people, technology and leadership was nowhere to be found.
And… I've been lucky enough to be on projects that were like magic they were so successful. You can just FEEL it when it is right. And those are the rarity, but I can vouch that this REALLY does happen when the right alignment of the stars occurs and the right people get into the room along with all the essential tools for success. Despite challenges, such teams adapt to bad news and still prevail. It's an amazing thing to witness and I count myself fortunate to have been in these sorts of projects on a number of occasions.
Most of the time it is something in-between the projects from hell and the magical can-do projects. And it is here I want to provide value and be the guy with answers for you and not to be the pain point.
I've worn a lot of titles in my time. Titles to me are wonderful, but ultimately self-defeating. It is more about who the CAN DO people are on the team. I like being a CAN DO guy. So, that is my title. It certainly communicates more than some resume that doesn't' capture my personality or what drives me.
And I've had the opportunity to be a pioneer, to do jobs I absolutely detested and then those that I loved doing so much I couldn't wait to get to work in the morning. For most of my career, it was the latter. I loved doing the work and loved success. I still do! CAN DO is the word.
What is amazing to me now is how COMPLEX Information Technology has become. What used to be a simple thing is now the work of multiple people to get done. The idea of clarity is a luxury in this business. And yet, I do believe if one is ruthless about getting clarity and focus on a goal, then results can be delivered and real people can achieve real benefits.
That's the secret of technology. In my 35+ years of IT work, it really does come down to stripping away all the nay-Sayers, the "can't be done" talk and the confusion to ask good questions, talk to real life power players and customers and find out what it is they REALLY want.  So much in IT projects is left unsaid and the wrong questions asked it isn't surprising to see most IT projects dead in the water before they begin.
My goal is the help YOU. To listen to what is really putting you in a bad spot and then to work out how to fix it. I can certainly manage web sites with the best of them and I love working on technology I've never seen before, but what really catches my interest is overcoming a tough obstacle and making that pain point of yours go away. Come to think of it, I'm more like a web doctor than anything else. LOL! My grandfather was a brain surgeon (yes… for real) and I seem to have not strayed far from the tree!
How can I help you? Click the contact link and we can talk soon!
Boring Resume Below – WARNING – Boring content ahead!
My n
ame is Jon Almada and I own and operate this  web/media company in addition to having worked full time as a corporate web administrator. I have worked continuously in the IT industry for more than 35 years and enjoy all aspects of IT work.
I now operate Afterburner One as a media company specializing in video production, IT application customization and web site installation and maintenance.
I really enjoy helping other people find success in their goals and projects and have participated in countless high-visibility projects like corporate document management systems designs and implementations, streaming media broadcasts of rocket engine tests, document exchange extranets and more. In each case, the work with others in a great team environment made each of these a success . This is the kind of work that makes IT work exciting and yes, even FUN.
If you wish to contact me, simply click the "Contact" link on this site and I will be in touch soon.
Professional Experience
Silver Computer Systems 1981- January 1985 – Accounts Payable and Receivable Programmer.
Aerojet Rocketdyne – February 1985 to June 2017- Programmer and  Web Administrator.
Afterburner One – January 2017 to Present – Owner/Operator of Afterburner One Media Company.
Recent experience:
Apache-based web corporate front-end  external site administration using Drupal 7.x.
IIS 6, 7.5 and 8,0 farm administration, site administration and metrics/analytics collection and interpretation.  Used Powershell for standardized site creation and control with various sites. Also composed rules using the URLRewrite 2.0 in a wide variety of deployment scenarios.
Oracle Weblogic and WCC installations for corporate document management system. Custom component modification and creation in addition to configuring keystores to working in multiple active directory domain instances. Recently began coding WLST scripts for specialized needs in Weblogic instances.
Stellent Content Server 3.7, 6.0 and 7.51 installation, upgrade and maintenance from 2002 to 2012 (when we migrated to Oracle WCC).
SharePoint 2010 – Took over administration of a moderately sized SharePoint 2010 cluster. Day to day maintenance and upkeep of the cluster.
Unix and Linux – I have worked with Unix is various flavors since 1983 and am comfortable with shell based scripting and installation and operating within these environments.
Windows – I have continually worked with Windows OS systems since their appearance at Aerojet and most recently have worked with complex site installations on Windows Server 2012 in integration projects as well as site migrations from older 2008 R2 IIS environments.
Designed and implemented robotic tape library systems and recovery processes and procedures.
Other Notable Experiences
Designed and implemented a successful document management system called "AeroFrame" from the ground up for exchange of documents with working partners. Application has been in continuous service for twenty years and received a  Information Week 500 award in 2002.
Implemented first corporate Wiki and modified it for single-signon authentication.
Introduced first database driven CMS systems into Aerojet using PHP based web applications.
Designed and implemented a web analytics capture system for internal web sites.
Designed RSS capture system integrated into a corporate feed mechanism for enterprise-wide company video applications.
Served as Corporate Webmaster from 1998 to 2008 for Gencorp-Aerojet.
Served as application programmer from 2008 to 2011 for Gencorp-Aerojet.
Started and led web administration team in 2012 to present day.
Pioneered company efforts into streaming video and supervised and implemented videos of Atlas V test firings and numerous other high-visibility video streaming projects.
Voice over work for company video and audio needs. Some television experience and am comfortable with working with media production teams.
Wrote/updated and implemented governance policies for SharePoint and Web Administration.
Education
Bachelors degree in Information Technology from University of Phoenix.
Corporate Leadership Training – 2002.
Numerous training certifications (provided on demand).
Roles I Have  Served In
Corporate Webmaster
Corporate Web Administrator
Programmer
System Operations Lead
Interests
Professional interests revolve around web infrastructure and more recently, I have moved more towards installations and customization of Weblogic and Oracle WCC based systems.
Drupal and more recently, WordPress, fascinate me as platforms for corporate and individual sites. This WordPress site is an example of my exploration of this platform and shares many similar aspects to Drupal.
On a personal note, I have many interests as may be noted on this site. I am continually trying new things and am not satisfied with static roles. If you are not changing and growing, you are finished and might as well hang it up. By no means am I finished and I look forward to learning new subjects and experiencing new things all of the time.
Services
I provide clients with one or more of the following services:
Consultation and recommendations.
Contracting.
Custom scripting/programming.
Diagnostics.
Installations and Customizations.
Availability
I am available for consultation work online and regionally in and around the Sacramento area for interested parties. I also enjoy remote work and often use it in my current work as well as consultant roles.